Delgany Estate
Delgany Portsea is a National Trust classified, Heritage Victoria listed, Luxury Residential Estate with a rich history. The estate now is now home to 33 luxury residences. The Castle was first developed around 1923 by Architect Harold Desbrowe-Annear for the Western District grazier Harold Armytage and was built in local and Mount Gambier limestone.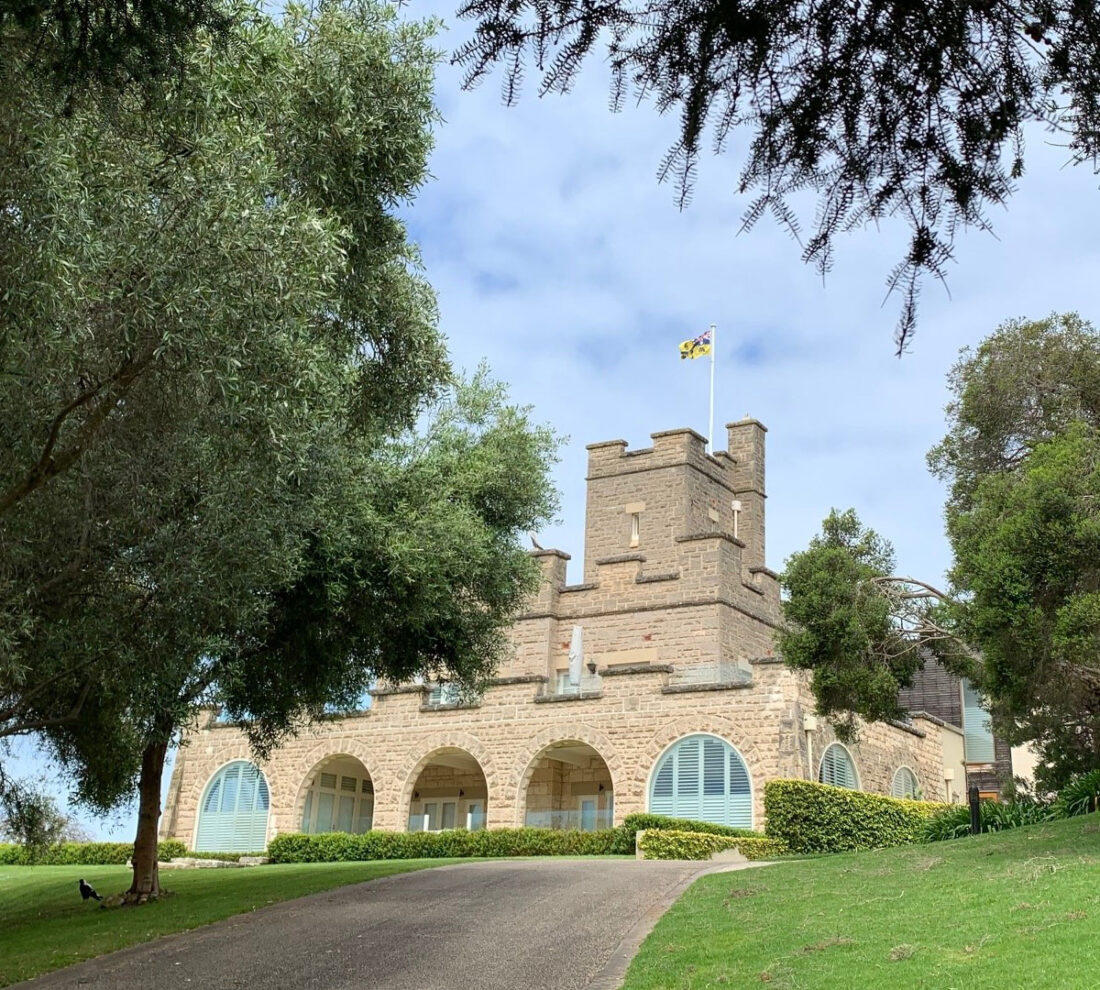 Delgany Today
Today Delgany is home to 18 spacious residential apartments in the Delgany castle, 9 townhouses and 6 lifestyle houses spread throughout the grounds.
The luxury residential estate was developed around 1923 and took 9 months to build. The limestone castle is set in 9 acres of park like gardens in Portsea. The original limestone garage has been converted into a fully equipped gymnasium with an adjacent outdoor heated pool.
Historically and architecturally significant
The Delgany "castle" is a large limestone building with prominent castellated parapets and towers incorporating an eclectic mix of Gothic and Medieval elements. It was designed by Harold Desbrowe Annear and built around 1923 as a large country house for Harold Armytage and his sisters. Delgany is considered to be of historical and architectural significance to the State of Victoria and is classified by the National Trust at state level and is listed on the Heritage Victoria register.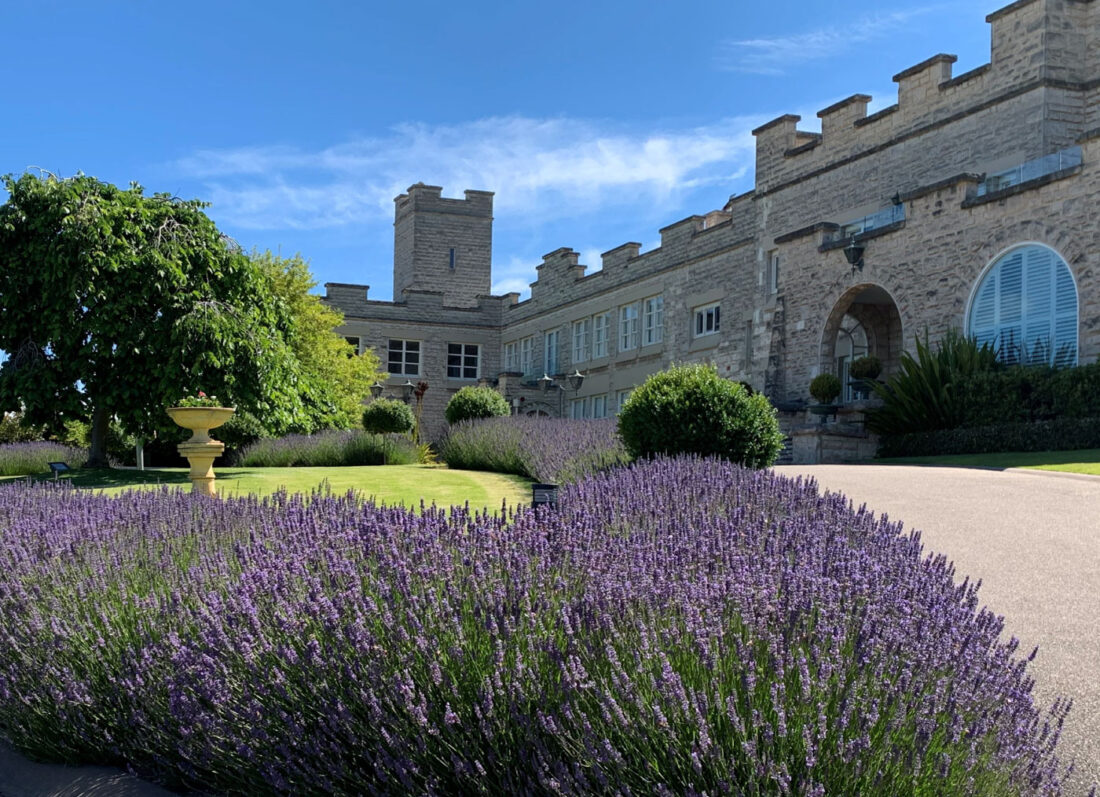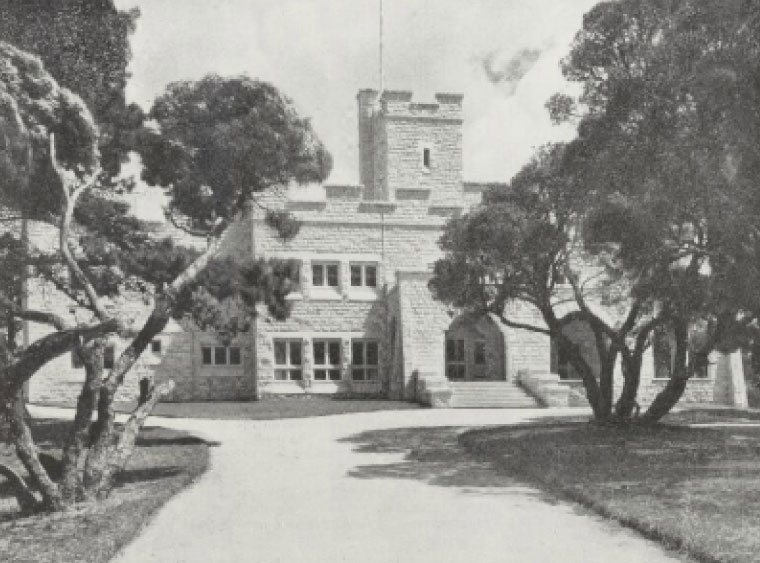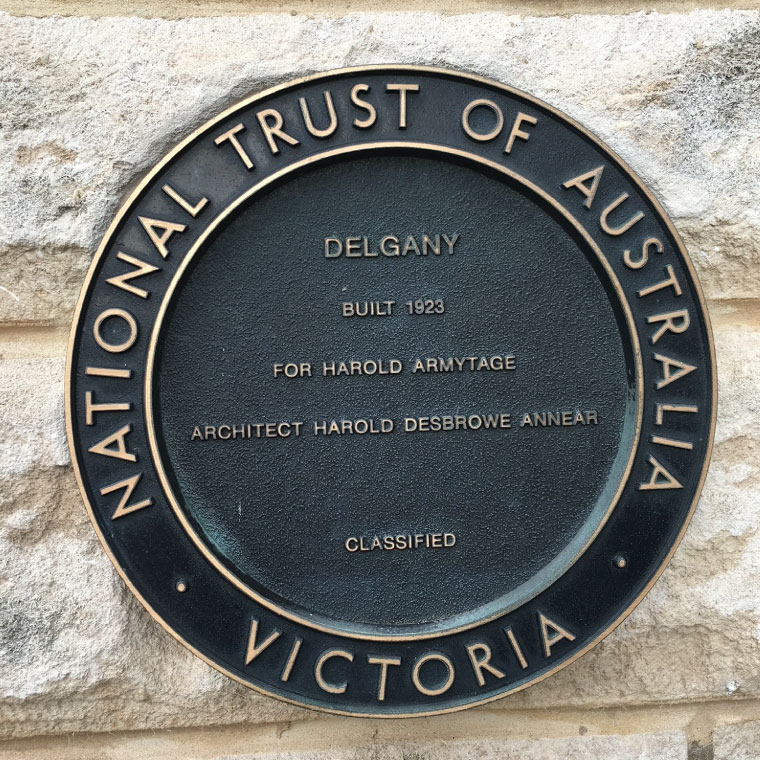 Latest News & Events
In 2022 Open Gardens Victoria are holding two open garden days at Delgany Portsea for the public on Friday 25th and Saturday 26th February. Open from 10am to 4.30pm. Entry is $10 for adults, students $6 and under 18 free. More information and bookings via https://opengardensvictoria.org.au/Delgany.