Delgany Today
Delgany is a luxury residential estate developed around the 1923 Desbrowe-Annear designed limestone castle and set in 9 acres of park like gardens in Portsea. There are 18 spacious residential apartments in the Delgany castle, 9 townhouses and 6 lifestyle houses spread throughout the grounds. The original Limestone garage has been converted into a fully equipped gymnasium with an adjacent outdoor heated pool.
The Residences
All the residences in the complex are substantial with more than 250 square metres of living space, three or four bedrooms, and large outdoor entertaining areas. Each residence has either two or three undercover carparks on title. There is further car parking for visitors. Reflecting the nature of the original castle structure, the individual dwellings are unique and full of character but with all the facilities you would expect in a modern luxury home.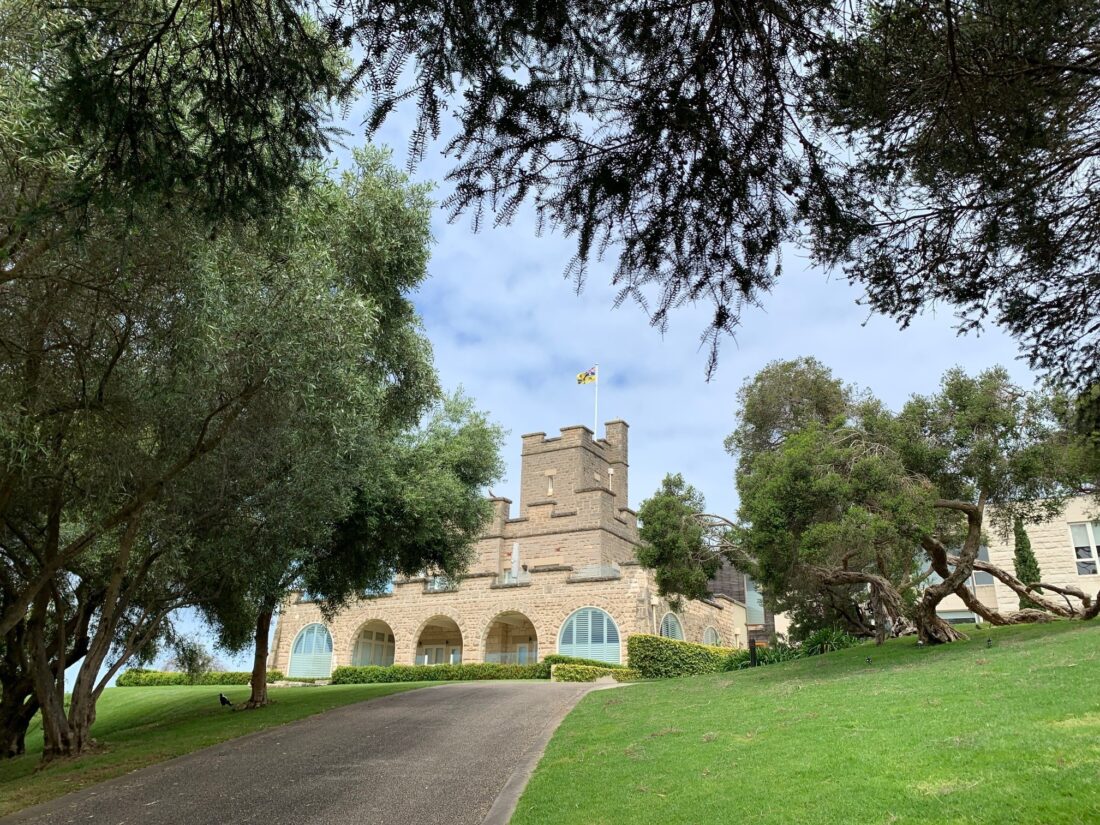 Country Estate Ambience
The nine acres of gardens which are kept in pristine condition by a full time gardener, are punctuated with majestic Moonahs, Olives, the traditional "Portsea" pines, Cypresses and Eucalypts and provide residents a country estate ambience without any maintenance hassles.
In keeping with its position as a premium residential complex, Delgany also has a full-time manager to ensure all common property is maintained to the highest standards.