The history of Delgany Portsea
The Delgany "castle" is a large limestone building with prominent castellated parapets and towers incorporating an eclectic mix of Gothic and Medieval elements. It was designed by Harold Desbrowe Annear and built in 1923 as a large country house for Harold Armytage and his sisters. Harold intended Delgany to be the grandest of the country houses constructed at that time as rural retreats on the Mornington Peninsula by Melbourne's establishment families. He named the property Delgany after a small village in County Wicklow but sadly he died just after it was completed. Harold's sisters lived at Delgany until the early 1940's.
From The Australian Home Beautiful – March 1927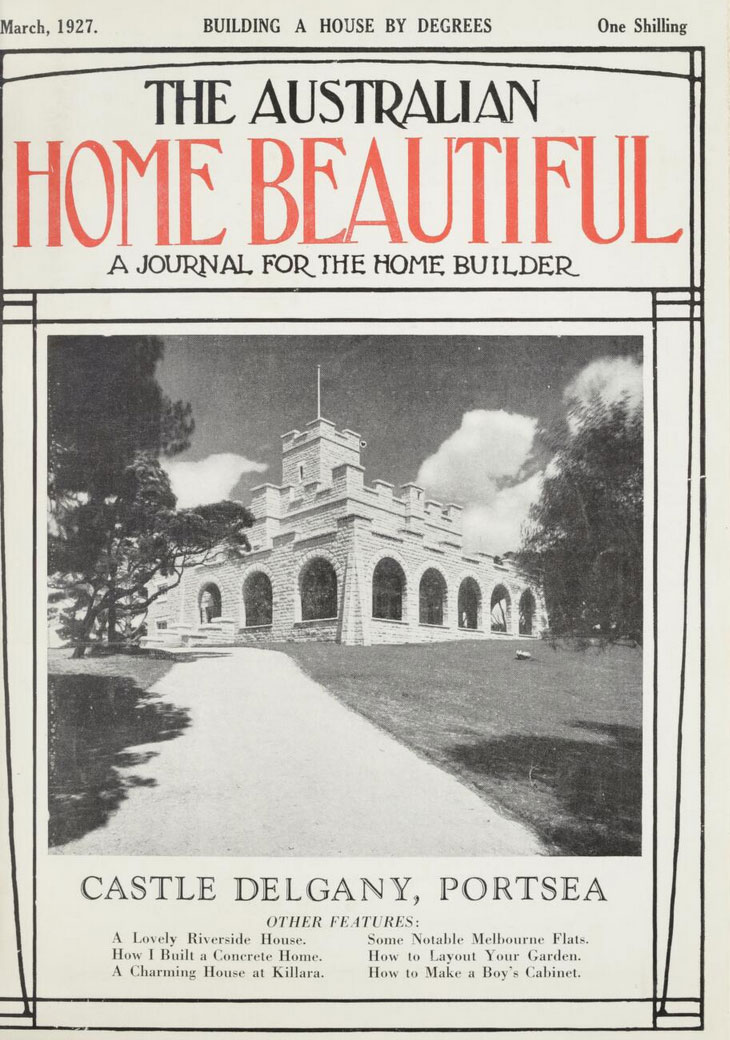 During the Second World War, from 1942 to 1946, the house was used as the 62nd Australian Army Camp Hospital. In 1947 Delgany was sold to the Dominican Sisters who converted (and extended) the house for use as a deaf school with on-site dormitory facilities. The building was again sold in 1985, undergoing conversions to open in 1988 as a Peppers restaurant and luxury country retreat.
In 2006 a syndicate was formed to redevelop the country hotel into a housing and apartment complex with McGauran-Soon appointed as architects. This redevelopment was completed in 2008.